FRPN to Host Third Webinar — Engaging Mothers in Fatherhood Programs and Improving Coparenting Among Unmarried Parents
On Tuesday, September 22 from 12:00 – 1:30 p.m. EST, the Fatherhood Research and Practice Network (FRPN) will host our third learning community webinar for fatherhood practitioners and researchers. Key topics to be discussed include:
Why mother engagement is important for fatherhood programs.
Why mothers may be reluctant to participate in fatherhood programs and successful strategies to engage them.
Coparenting interventions and curricula.
Addressing domestic violence and safety.
Current research on coparenting.
Relevant outcomes and measurement.
Moving the coparenting field forward.
Register for the FRPN Engaging Mothers and Improving Coparenting Among Unmarried Parents webinar here.
---
FRPN Grantee Spotlight
In this issue of The Blueprint, we continue to obtain insight into the challenges and opportunities associated with fatherhood program evaluation.
One of the four currently funded FRPN projects is a randomized controlled trial (RCT) of Developing All Dads for Manhood and Parenting (DAD MAP). Conducted by the Center for Urban Families (CFUF) and lead researcher Bright Sarfo, PhD, of MEF Associates, the study includes 140 low-income, African American fathers enrolled in DAD MAP. The study will explore how participation is associated with changes in paternal involvement and economic security; if changes in fathers' parental behaviors can be correlated to childhood wellbeing; and how individual characteristics impact the curriculum's effects on fatherhood behavior and childhood wellbeing.
Below, Dr. Bright Sarfo and Mr. Vernon Wallace, responsible fatherhood manager at CFUF, provide their perspective on evaluation research and the goals of the FRPN grant.
Dr. Sarfo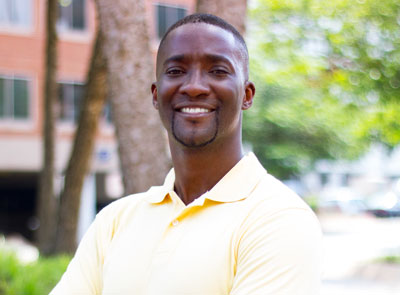 How did you get involved with conducting fatherhood research with CFUF?
Ron Mincy, PhD, a pioneer in the fatherhood policy research field, initially introduced me to CFUF to help them develop an evidence-based curriculum.
What do you hope to learn from your FRPN study?
Many fatherhood programs use support groups which are clearly cost-effective, do not require a lot of training, and have the benefit of bringing people together to facilitate the exchange of information. Our study will show if a structured fatherhood curriculum does a better job of strengthening father-child bonds and achieving other goals of fatherhood programs than a peer support group.
What is the biggest challenge to doing a strong fatherhood program evaluation?
One of the biggest challenges is the RCT. Organizations tend not to like it because it may lead to some fathers not getting services in full or a failure to meet recruitment and service demands of funders. Although the RCT is a research design that offers the ability to analyze causal impacts, the structure can be a fundamental violation of an organization's mission and the clinical judgment of practitioners.
What makes evaluation research in the fatherhood field interesting and what do we still need to learn?
Fatherhood research is interesting at this particular time as we are experiencing a great deal of changes in gender and sexuality norms. Many assumptions of manhood are being challenged. The fatherhood field is not simply about teaching fathers how to parent children, it is about facilitating a healthier self-image, facilitating greater relationships with partners and understanding the concept of building and supporting families.
The field still has a long way to go. Child support policies may be counterproductive to goals around building strong families. Moreover, the challenges that are associated with coparenting conflict are as real as they are complicated.
Vernon Wallace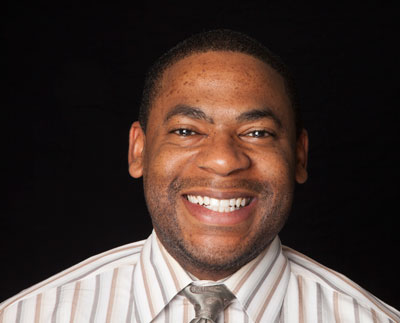 Why is the CFUF interested in program evaluation?
CFUF is committed to constantly exploring ways to strengthen the quality of our programs. Program evaluation is a reliable means to accomplish this goal as evaluation research can indicate what parts of the current program work well and what parts may need some improvements.
What does CFUF hope to learn from its current evaluation with FRPN?
The primary goal of the evaluation is to investigate the efficacy of the Baltimore Responsible Fatherhood Project (BRFP). We look forward to learning about the effects of the DAD MAP peer group sessions, especially as it relates to the amount of time fathers spend with their children.
What are the biggest challenges of fatherhood program evaluations?
We have found that one of the biggest challenges is establishing a strong relationship with a researcher. This relationship is very important because even though the researcher may have developed a promising research design, you need to work together so that you can protect the integrity of your program.
Have you used any evaluation findings from any study to change or inform practice within your program? What? How?
A previous evaluation of BRFP indicated that the four month long intervention was too long and the length did not help with attrition. As a result, CFUF condensed the intervention to three months. This helped improve participant retention.
Learn more about DAD MAP and the other FRPN funded projects here.
---
Update on FRPN Grant Funding
The FRPN plans to solicit proposals from practitioner-researcher teams for evaluations of fatherhood programs in January 2016. The request for proposals (RFP) will be available on this page of the FRPN website.